It is almost 2 years when I and my friend began work on Galion 22 named Courage 1. Actually, the first stage was completed last year in July and boat was on the water there after.
We did some sailing and this allowed me to discover issues not recognised earlier, so boat was pulled out for further repairs and improvements and back on the water, however there were still things we thought could be done later. So, last April I lifted it out of the water because of damages done to her on the moorings and this also was a good moment for further improvements.
As the Courage 1 is now ready to launch again, I came to the point where I would like to share my experiences on this project. This is why I started this website where I step-by-step will show you all that have been done, well most of it. Some of those works were inboard engine installation, engine box build, running rigging refit, mast and boom refit, paint work and map table build.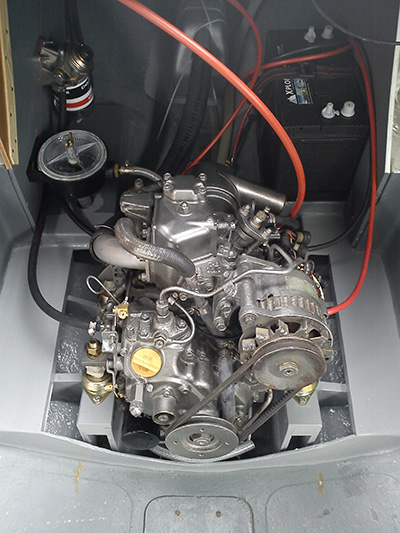 I hope this will help many other sailors on similar projects.